UX Research & Content Strategy Lead at DubsTech Protothon (2021)
Access live prototype here!
I. ABOUT
GNITO harnesses Agora's various RTE capabilities to expose aggressors and protect the identities of victims of police brutality, discrimination, and assault. We offer instant multi-app live streaming with blur facial masking to anonymize select video subjects, while providing enhanced accessibility features, such as translatable closed captions.
📱 Key Skills
user research, UX writing, presentation storytelling, product roadmapping, product strategy
📱 Team & Partnerships

📱 Timeline

Feb 2021 (24 hours)
📱 Technologies Involved
II. USER RESEARCH & INSIGHTS
📱 Hypothesis
How do we utilize real-time engagement platforms to uplift underrepresented voices and demand social responsibility from those in power?
📱 Key Pain Points & Opportunities for Growth
To identify and address pain points for our key user segments (protestors), our team interviewed over 12 college student activists with questions that assess their relationships with real-time technology. With our newfound qualitative insights, we identified the following opportunities for growth:
Lack of accountability for routine harassment and abuse by authority figures (police, employers, etc.) inflicted upon marginalized communities (BIPOC, LGBTQ+, women, etc.) around the world
Lack of anonymity for such marginalized communities that allow them to be easily identifiable by police and lead to mass arrests
Accessibility and language barriers for disabled and/or ESL survivors
📱 Key Solutions & Recommendations
In order to address the existing gaps above, our solutions are driven by data from research surveys and 1-on-1 interviews. These actionable insights were designed around our key user segment (protestors) and their needs:
Real-time video and voice recordings with the option to share on social media
Utilization of Agora.io's AR facial masks for anonymity and identity protection
Inclusion of ASL recognition, speech translation, and automated transcription services
📱 User Persona
III. PRODUCT STRATEGY
📱 User Journey Mapping

📱 User Flow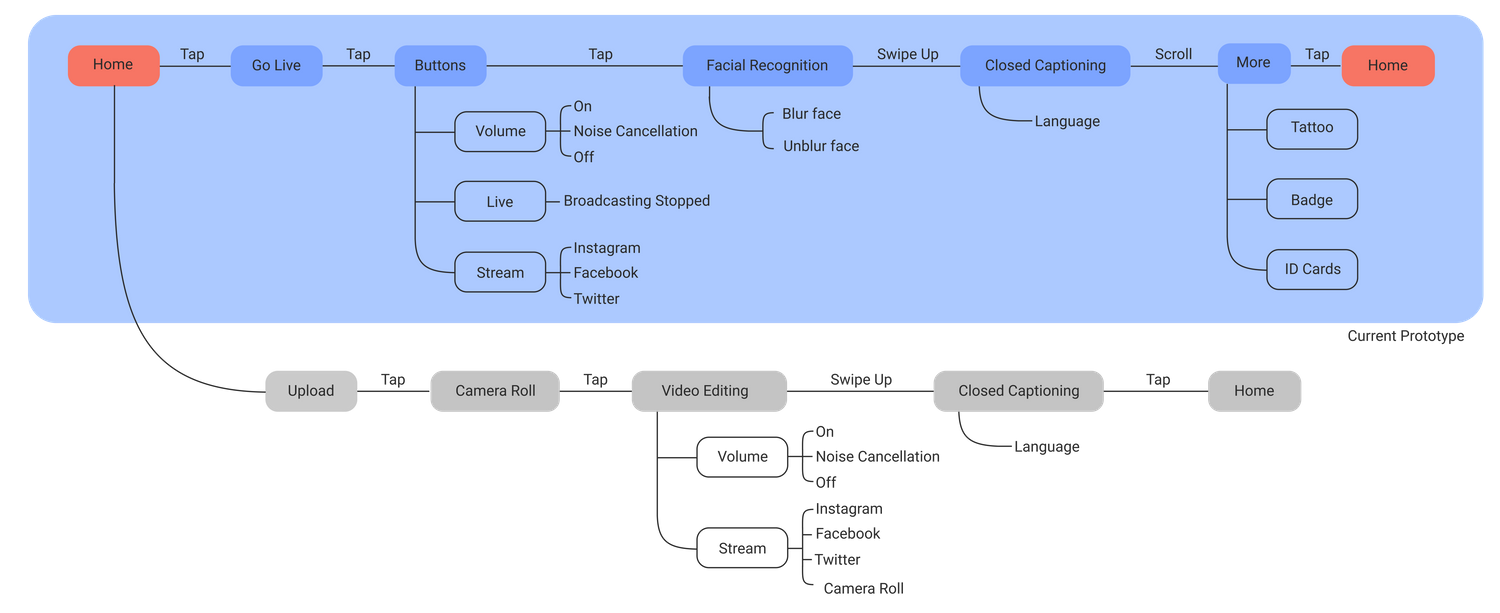 📱 Core Features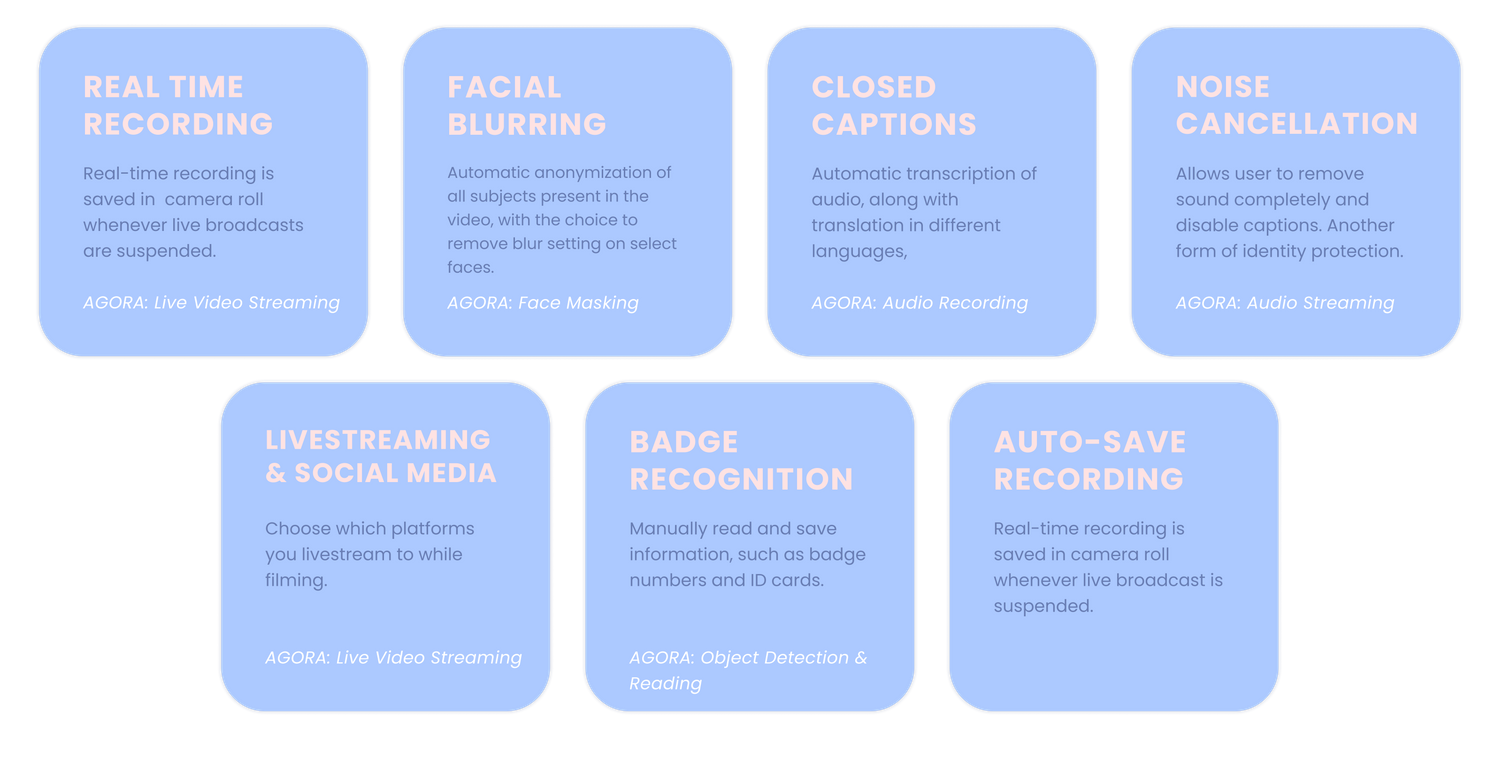 📱 Future Optimizations
Connect disabled activists with the greater public by translating American Sign Language to other global forms of dialogue.

Optimize Agora.io's machine learning capabilities as app further familiarizes itself with user data.

Connect GNITO to social media profiles upon downloading for streamlined and swift live streaming during events and situations.